Rakshabandhan Mandatory Post
It's Rakshabandhan and we cannot even think about letting it pass without talking about famous brother-sister duos. The bond between siblings is all about unconditionally supporting each other and being static while circumstances keep altering. Celebrity siblings earn some special respect in that sense because the life of show biz is infectious and it casts its spell on all fronts of an individual's life. The trick is to find balance and keep steady relationships which will stay when everything else obliterates.
Raising a toast to this special bond, here are some celebrity brother-sister duo who are slaying the sibling scene together :-
1. Zoya and Farhan Akhtar
This talented duo of Bollywood sets some serious sibling goals at time. Their first major film together, Luck By Chance, was just a trailer of what they can achieve together. Earlier also they worked together on Dil Chahta Hai and Lakshay. Zindagi Na Melegi Dobara was a milestone for both of them and they just seem to be improving their game day by day.
2. Farah and Sajid Khan
Farah and Sajid Khan find more common ground than anyone else. They share the same craze for Bollywood, same love for making movies and both are pros when it comes to making fun of each other. And what is better than a sibling who matches your humour and your passion!
3. Maggie and Jake Gyllenhal
If you think good looks and talent can't rest in the same body, this duo will prove you wrong and how! They are super gorgeous and their talent compliments them like anything. Maggie has played noteworthy roles like Rachel in Dark Knight and even got nominated for her role in Crazy Heart. Jake is a heartthrob and has amazed the audience with his role in movies like Brokeback Mountain and Nightcrawler. Their pictures clearly show how fond of each other they are.
4. Huma Qureshi and Saqib Saleem
These two are heartwarming in the way they support each other. When both of you are in the same field, a feeling of competition is bound to creep in but not for these two. Look at what they have to say about each other- (Huma) "Saqib is more like a friend to me. I cherish that because sometimes you need someone to talk to and someone you can listen to. He is easy to talk to. We are great friends." (Saqib) "Our equation is more friendly. We don't treat each other like siblings. In fact, I am more like a sister, and she is like a brother to me in a lot of ways. We talk about everything under the sun — be it our films, our personal lives or our relationships." (source Hindustan Times)

5. Anshula and Arjun Kapoor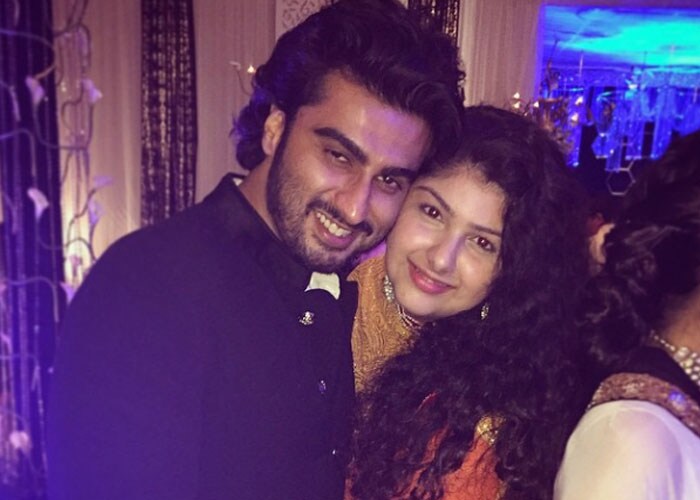 After their mother passed away, Arjun and Anshula became anchors for each other. About Anshula, Arjun Kapoor said to The Indian Express -"She keeps me grounded. She solidified all my emotions into that one feeling of absolute unconditional love. I am happy that I once again have someone to go back home to." Anshula has got her brother's name tatted on her wrist and now and then she keeps posting sweet pictures of them together. Their bond is as strong as it can get!

6. Shweta and Abhishek Bachchan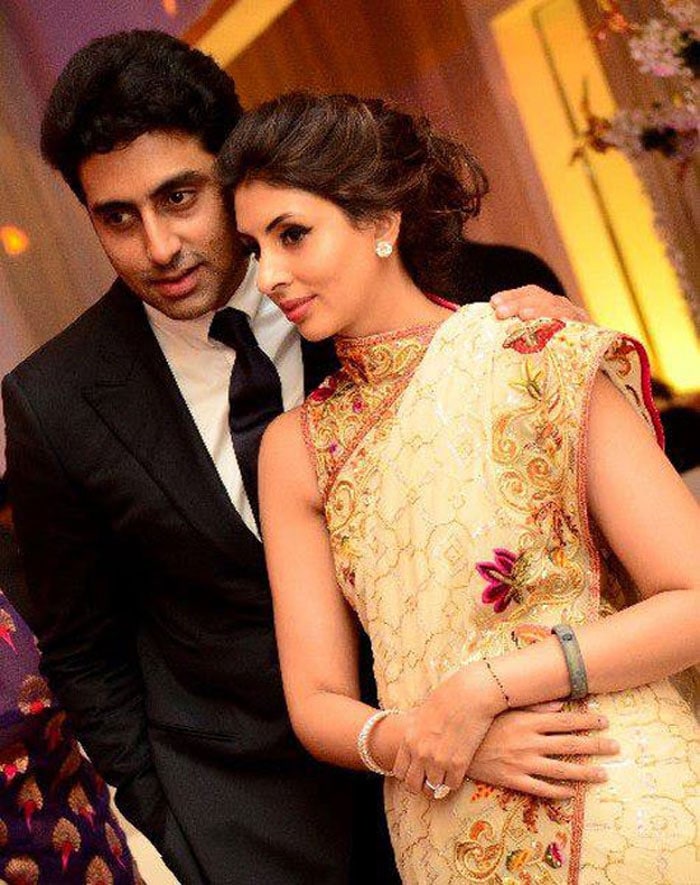 Abhishek literally adores his elder sister! On her birthday he posted "I will never be able show you how much I love you. But I promise to love you and care for you forever. Oh yeah! And also bug you for the same time too." Very lovingly he calls her 'Swetdi" and Shweta Bachchan too is a doting elder sister!
7. Sunaina and Hrithik Roshan


Both of them have been there for each other in the hardest of times. Sunaina had a turbulent life and even Hrithik has had his share of ups and down, through it all these two stood like pillar for each other. In an interview to Deccan Chronicle Sunaina says , "Hrithik is mature enough to take his own decisions and we, as a family, support him in everything. We are like friends and being from the same blood, we don't need words to know what is wrong and what is not. We just understand each other." Hrithik never shies away from telling how much his sister inspires him.
8. Ekta and Tusshar Kapoor


Another famous duo of Bollywood, Ekta and Tusshar share a very close bond with each other. About their relationship, Ekta said to Hindustan Times, " Tusshar and I have always been friends. We share a bond that people don't quite understand… we're not overly mushy. But we have each other's back. I've never seen Tusshar as angry as when someone says something bad about me."
9. Joan and John Cusack


They have done tonnes of films individually and numerous films together. They are quirky, they are fun and they are relatable! When you see John, you'd be sure that Joan is not far behind. Their rapport with each other is amazing and they truly are slaying the sibling scene together.
10. Soha and Saif Ali Khan


You'd be lying if you say you didn't love the Asian Paint advertisements they did together. They define sophistication and style together. Speaking about their childhood Soha said,"I remember, as kids Saif and I would refuse to budge and would prefer to read rather than eat. Sometimes when mom would be around, she would scold us for this habit of ours. We really miss those shared moments of childhood."
11. Arpita and Salman Khan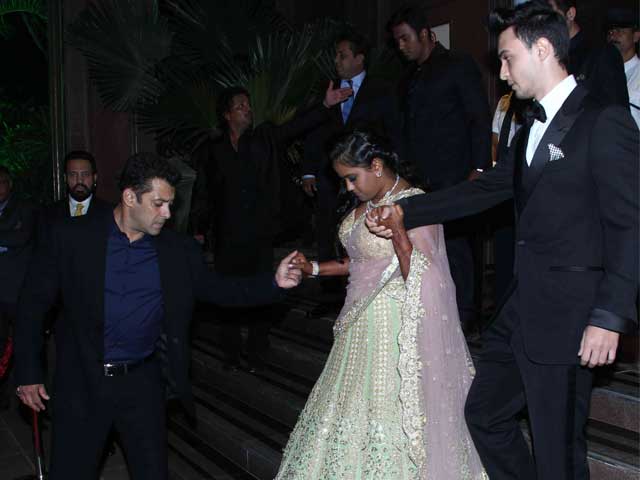 The bond between Salman Khan and Arpita Khan Sharma is special. There are myriad of instances that show how caring a brother Salman Khan is and how absolutely in love Arpit Khan Sharma is with her elder brother.
Happy Rakshabandhan peeps! Show some extra love to your sibling today, without them you wouldn't be the person you are today.
- Shakshi Singh